Custom made map puzzles for bricks and mortar shops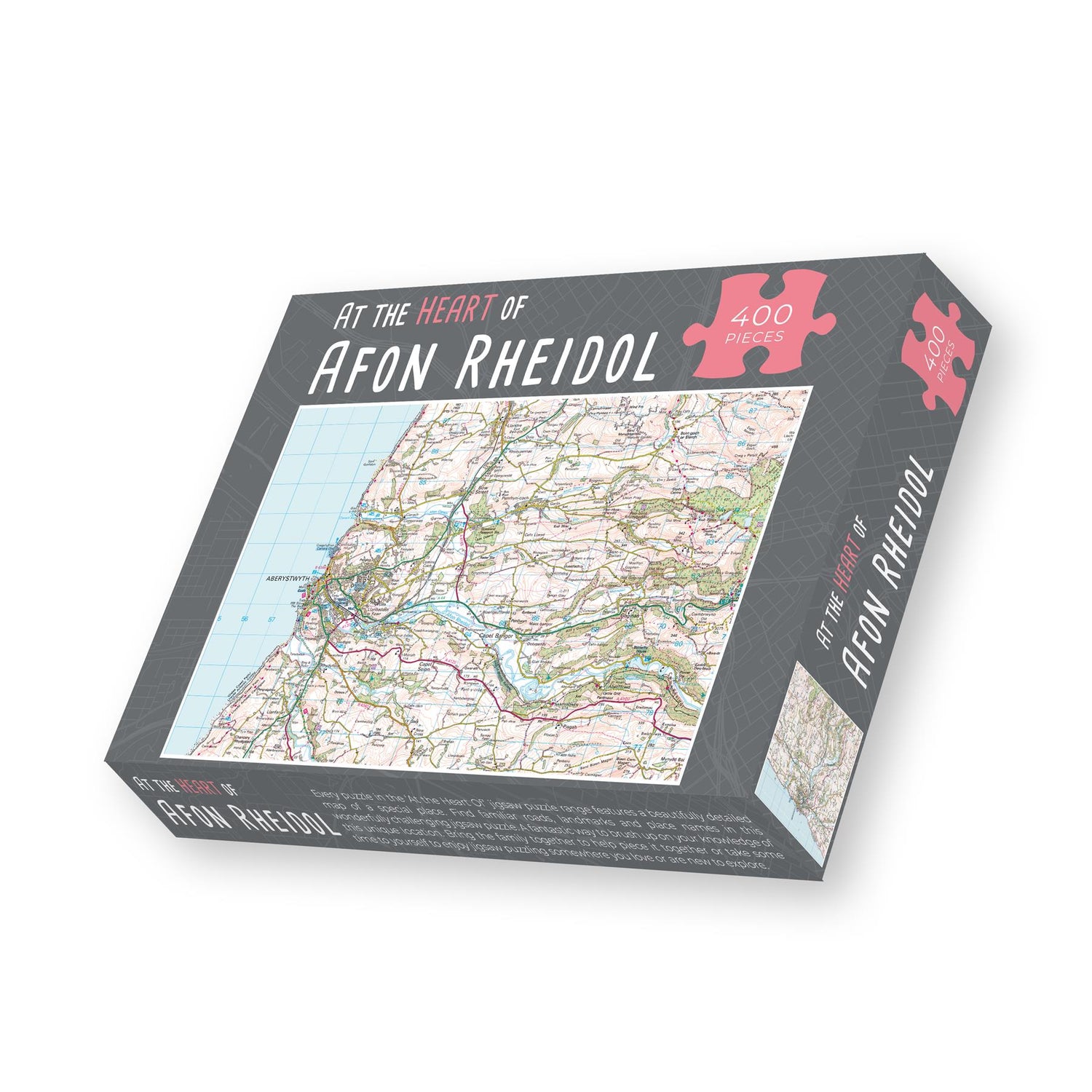 This 400 piece custom made puzzle is the perfect 'gift size' to fit into a handbag as a lasting memento of visiting a town.
Shop owners across Britain can now order a unique map jigsaw based on their address, whereby you can let us know what town you want to feature and we create a custom map puzzle to order and name the jigsaw after your town – At the Heart of Exeter or At the Heart of Treherbert for example. This has proved very popular All puzzles are proudly Made in Britain at our Devon factory.
Everyone loves to puzzle their home town, so why not let us create a local retail gift just for your shop! To create a map jigsaw of your area, all you need to do is provide us with the full address and post code of where you want the centre point of the map to be focused – such as your shop address.
We licence the trusted and beautiful Ordnance Survey 'Landranger' mapping to create the image and turn it into a jigsaw. Your address will act as the centre point of the map plus 14.5 miles (East to West) by 9 miles (North to South) of that spot - showing roads, contour lines, notable buildings, transport infrastructure, woods, water and vegetation.
We will also design in the 'town name' that you wish to have on the box cover after the words 'At the Heart of..'.
The box includes an A4 poster of the map to help you puzzle the image, folded up inside. You will receive a digital proof of your map and box design to sign off before we proceed.
Minimum order is only 25 puzzles!
RRP £25
Trade £13 + Vat per puzzle (which includes FREE shipping!)
MOQ of 25 puzzles = £390
Planet Friendly Manufacturing:
Vegan inks
Recycled board
FSC sourced paper
Compact space saving box
100% Made in Britain at our Devon puzzle factory
Specification:
Finished puzzle measures 16.4 x 12.2" (41 x 31cm)
Small box measures: 9 x 6.8 x 1" (23 x 17.5 x 3cm) 
Millboard (cardboard bit of puzzle): 0.05" (1.5mm) thick 
A4 sized poster of the map, full colour 
Lead time is 4 weeks to manufacture 
We can create an At the Heart of map puzzle for any area in England, Scotland, Wales and Northern Ireland. 
Contact Clare Owen today to get started:
01837 811 302
clare@alljigsawpuzzles.co.uk