At The Heart Of... Jigsaw Puzzles
Shop owners across Britain can now order a unique map jigsaw based on your address, whereby you can let us know what town you want to feature and we create a custom map puzzleto order and name the jigsaw after your town – At the Heart of Exeter or At the Heart of Treherbert for example. This has proved very popular aseveryone loves to puzzle their hometown! All puzzles are proudly Made in Britain at our Devon factory.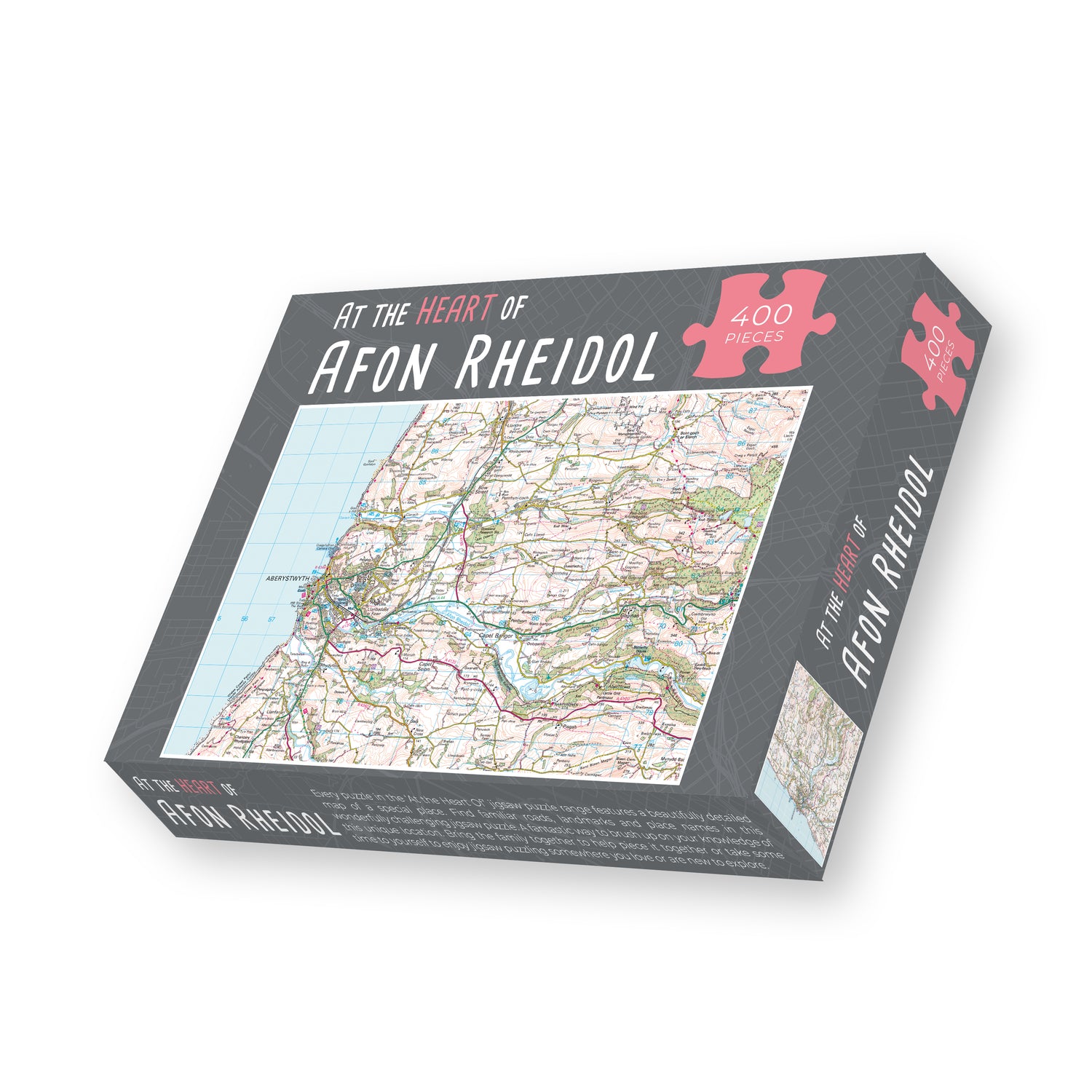 400 Piece Map Jigsaw
MOQ only 25 puzzles (£300 + VAT)
RRP £24.99 (trade price £12 + VAT each)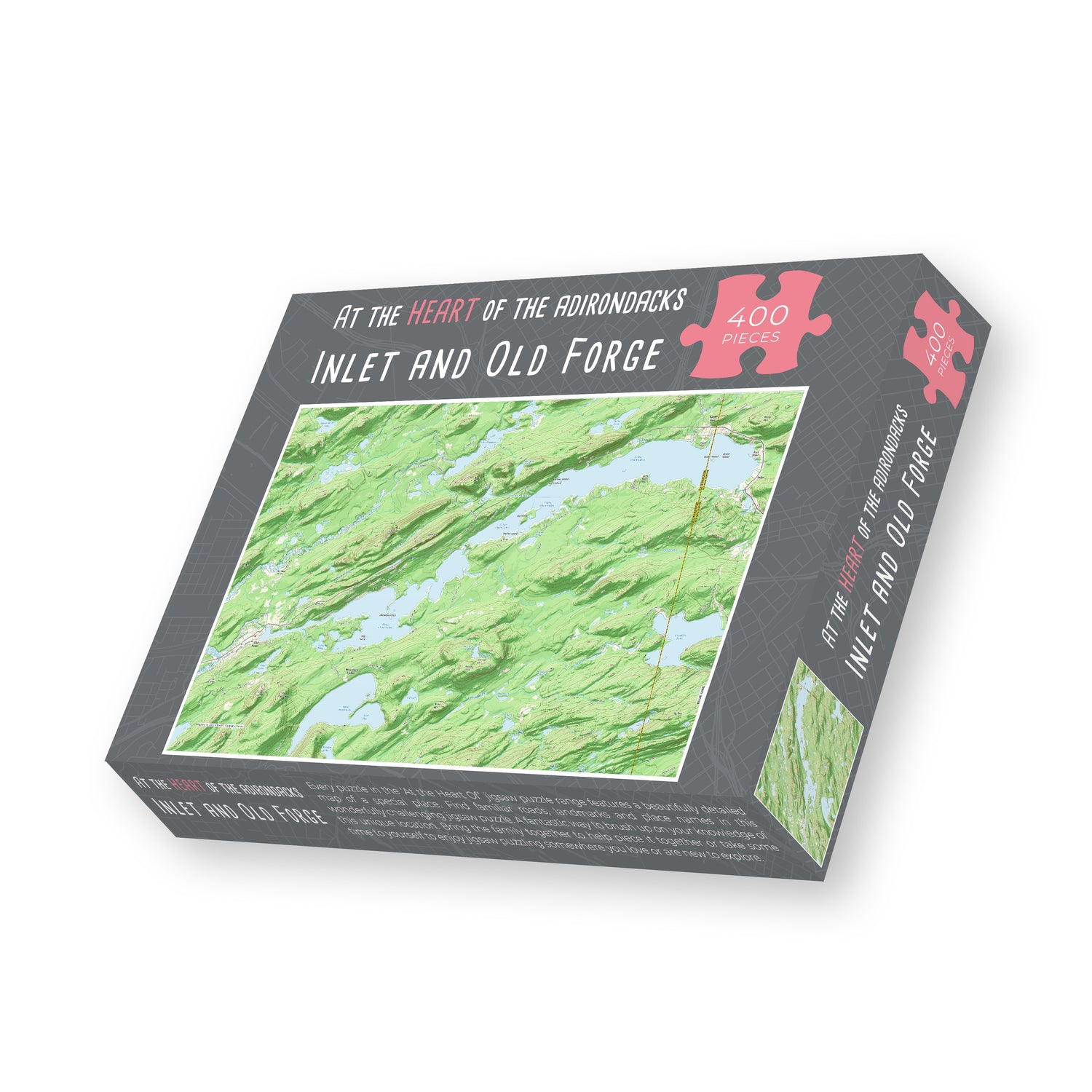 This 400 piece puzzle is the perfect 'gift size' to fit into a handbag as a lasting memento of visiting a town.
The finished puzzle measures 41 x 31cm and comes in a lovely compact box measuring 23 x 17.5 x 3cm. Minimum order is only 25 puzzles per town name and the box includes an A4 poster of the map to help you puzzle the image. all you need to do is provide us with the address and postcode of where you want the centre point of the map to be focussed, and we licence the trusted Ordnance Survey 'Landranger' mapping to create the image and turn it into a jigsaw. You will receive a digital proof of your map address to sign off before we start.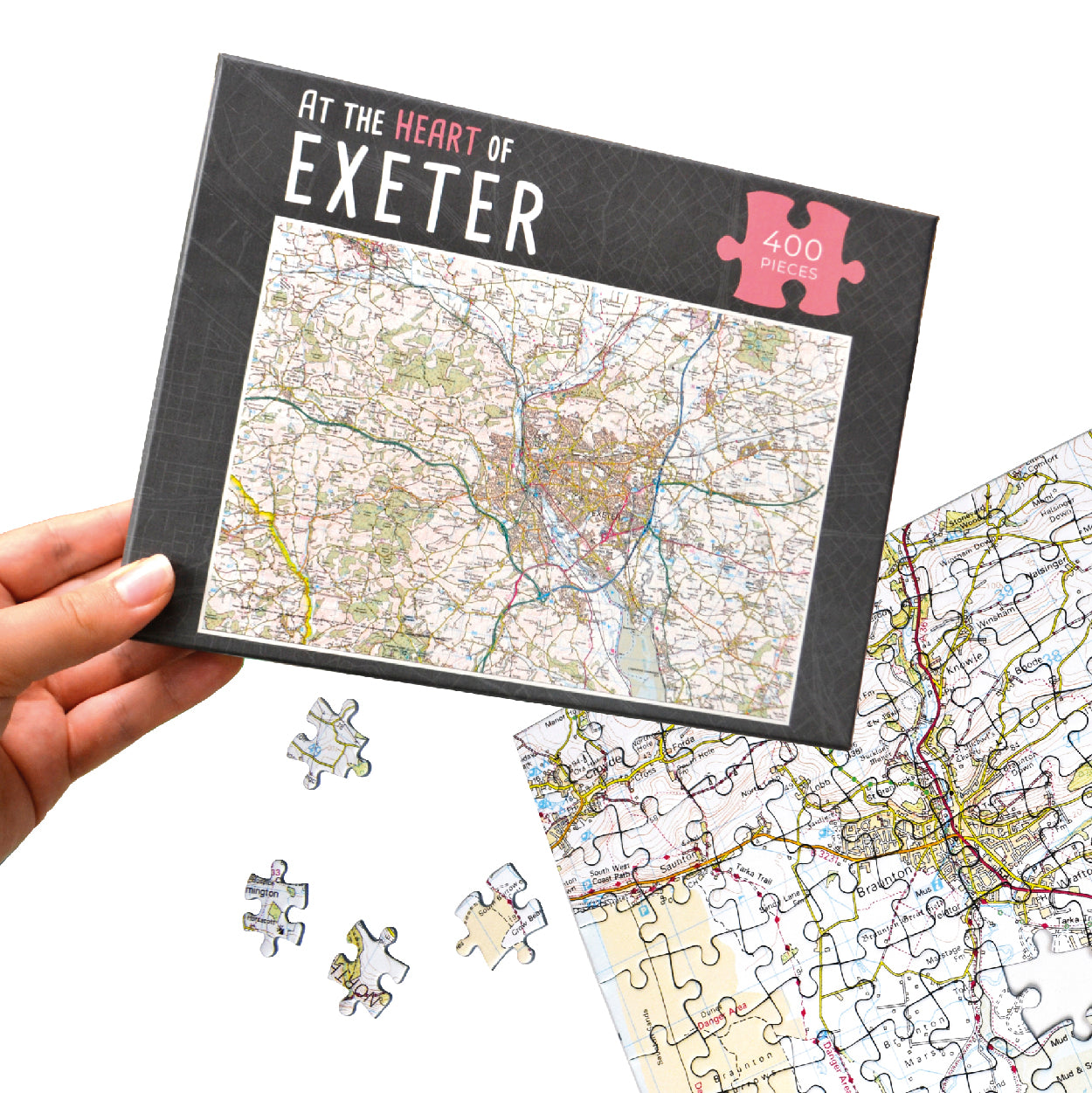 Road Map
We create the map using the full address and postcode you provide as the central location, plus 7.5 miles (East to West) by miles (North to South) of that spot - showing roads, contour lines, notable buildings, transport infrastructure, woods, water and vegetation.
As well as the UK, we can make this puzzle with mapping for Ireland, Northern Ireland, America and Canada, again with minimum order of 25 puzzles per hometown.